For the week of July 30-August 5 ( I am almost afraid to even think about it...).
Clean the house;
Nature walk (Monday with the Nature Homeschool Club);
Write a wrap up for my rule meeting I attended (Due Thurs);
Write a wrap up of the Information Request I made to the state of Washington (Due Thurs);
Laundry (I swear it really does multiply);
Weed flower beds (its been a month! GASP);
Decide and finalize 3 in 30 goals for August;
Do some sewing for part of Bears Birthday present;
Attend a little boys birthday party (I may just have to send Bear and Hubs);
Take cabinet doors off (Friday); and
Other various sundry odds and ends and homework.
Now I can mark this off as I complete it... So I can then begin the big and FUN plan of finalizing our upcoming school year. I am so excited about this.
Sometimes I really feel like I am running on empty
. The end is in sight though. The satisfaction I get when I enter the basement is amazing. Working on goals for August will be hard to narrow it down.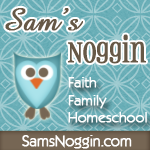 2011 a sample of what we did in Pre-K
I am starting to really get going on Bear's homeschool curriculum (such as it is). Basically I am thinking I will plan a couple months at a time and do unit studies when we can to supplement (based on her current interests for that time and holidays and seasons). I will post in mid August our goals for the year. I was looking at some more Bob books at Costco though... I also need to order the few things we plan to order, Right Start Math Level A (unless someone has a used set to sell us for reasonable *grin*), looking at Handwriting Without Tears and
A Reason for Handwriting and I am so torn on which to do. I have heard very good things about both. I am looking at Explode the Code as well for phonics. For a second language we are doing German--Rosetta Stone. The biggest reason we are going with Right Start Math is that the hubs really likes it. I think math is something I want to discover early on what works and stick with it. Not all are created the same and switching can leave gaps, etc. We will also be looking at flannel board stories for Bible lessons. Science will be nature based and child led along with journaling and based up the Bible story about the creation as well (working on lesson plans and printables). Art will be with our homeschool Art Club and crafts at home as well as continuing on with easy access of supplies for when the mood strikes Bear to create. Of course we will do our thankful tree, good deed tree, and this year a Bookworm around her room for each book she reads. I think she will enjoy this.
I am looking at breaking down and getting a planner, but really don't have the foggiest notion of which one would work best for us. Oh decisions, decisions.....
So now I guess I need to get cracking and tending my garden. *smile*